---
Luminitas Cherry Bomb, "Ayla"
I maj förälskade jag mig i Ayla på en bild på fb som Erin hade lagt upp. Ringde och sa att jag är intresserad av valpen. Erin funderade på att behålla båda flickorna. Jag sa att jag är intresserad av henne, annars så väntar jag. Fredagen den 13 maj ringde Erin och sa att hon är min. Så lycklig. Tror på ödet och älskar fredagen den 13! 31/5-11 satt jag på tåget till Stockholm för att hämta min valp. Lyckan är total när man möts av hennes mörka busiga ögon. Ayla är en riktig busunge, alltid nya busiga upptåg på gång. Embla blev lycklig över sin kompis och jag är tacksam över vår nya livskamrat. Tack Erin för en prinsessa!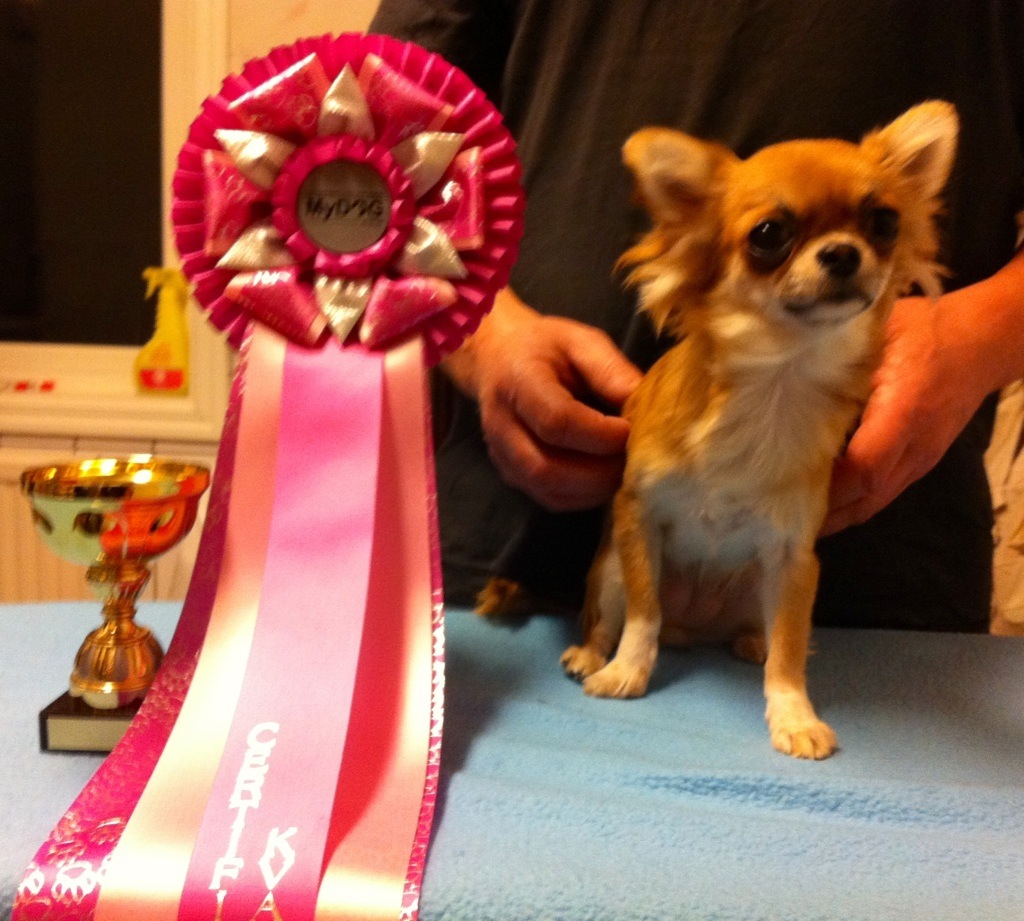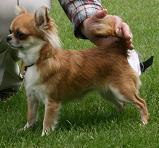 LH Chihuahua
Born 2011-03-29
Mother Foxy Paws Rules By Me
Father Misty Meadows Nembokid
Patella 0/0, ua 2012-04-10.
Eyes ua 2012-04-10.
Saxbett 6+4.
Weight 1 years old 1850gr.
Show.
2011-08-20 Best puppy-2 on Chihuahua special in Norway. Judge Merja Kahelin
2012-01-07 Exellent & CK & winner of juniorclass whith 28 females junior on My Dog in Gbg. Judge Anki Johansson.
2012-01-08 Exellent on My Dog in Gbg. Judge Ewa Nielsen.
Even BIR & BIM & ett BIG-2 on inoff.
2012-04-29 Exellent juniorclass. Judge Åsa Andersson.
2012-05-05 Exellent & CK & juniorclass winner of 26 females, and BIM junior on our Chihuahua special. Judge Stephen Rooney.
2012-05-06 Exellent juniorclass. Judge Knut S Wilberg.
2012-08-18. Exellent and Best Female 4 in Chihuahua special in norway. Judge Samuel Carlid.

För mera information och massor av bilder gå in på facebook på Chihuahua - Migörs hunduppfödning.